August 13, 2008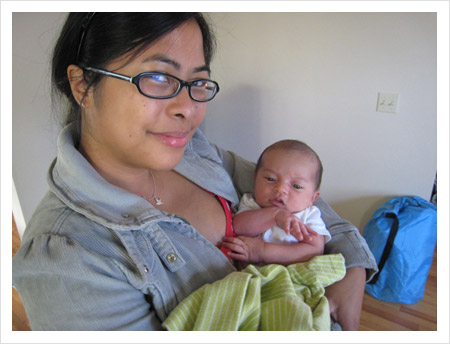 Me and Calder
I met Calder last week, and he is like nothing and everything I'd imagined. His eyes change from blue to gray and his skin from pink to brown. He has a million facial expressions. He is tiny and adorable and precious. And he seemed to change and grow so much in the five days that I spent with him.
I kept thinking, "If I already love this baby so much, how much more will I love my very own?"
On the last evening of my visit, Mom and I went upstairs to change Calder's diaper. After changing him, then oohing and aahing over him, I picked him up from the table, rested him on my shoulder and walked toward the stairs. Just the day before, I was feeling clumsy and nervous. But already I was feeling more sure of myself.
"Maybe you are ready!" Mom said.
I nodded. Maybe I am.