February 20, 2008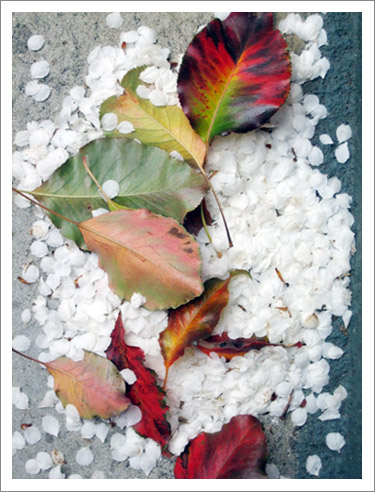 As I stepped out to do some errands this evening, I noticed that the asphalt was dotted with tiny white petals from a nearby tree. It was the closest thing to snow I've seen all year, so I snapped a shot.
Sometimes, I swear, Los Angeles can be so beautiful.
I've been noticing it more and more lately now that Rama and I are considering moving. It's as if the city knows that we might leave, and it's trying to woo us to stay. (I'm sure that the recent rains have something to do with it, too.)
I don't know what's in store for us—where we'll go, if we go anywhere at all. But this evening, as I trod lightly on the snowy blooms and pulled my corduroy jacket closer to me, I was happy to be home.